The Important Role of Irish American Newspapers in Irish Genealogy Research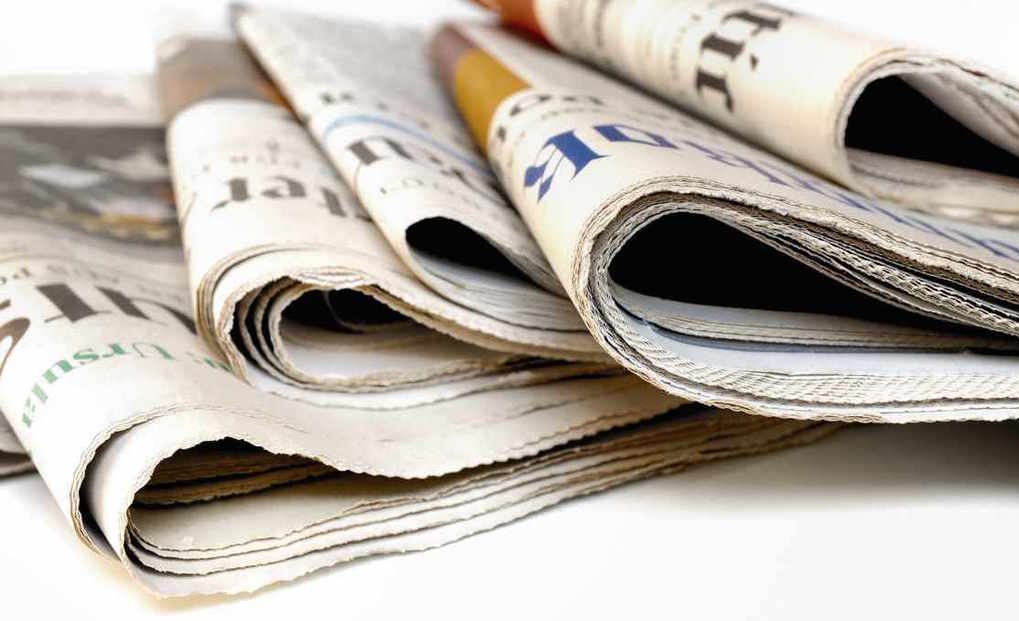 When it comes to Irish genealogy research, there are some inherent hurdles and frustrations that can make it a difficult task. But these hurdles can be overcome with key resources. One such resource is the historical newspaper, which contains many valuable stories that can provide clues to your family's roots. 
Birth and Marriage Announcements
When researching Irish ancestry, one of the most important sources you will need is records of births, marriages, and deaths. Also called BMDs, these important civil documents can help you confirm your family's identities and where they lived and identify their nearest relatives. Before civil registration began for all births, marriages, and deaths in Ireland in 1864, these events were recorded in parish registers. These have often been lost or destroyed over the years, so searching for these records is crucial when tracing your Irish family history. The good news is that the General Register Office of Ireland has made its vital records available online, including civil births and marriages, for free. This is a great way to reconnect with your Irish family history foundation and start making discoveries. Another valuable resource for tracing your Irish family history is the newspaper archives. These can be used to find obituaries and other announcements of major events such as births, marriages, and deaths. They can also contain details of sporting achievements or business advertisements, court appearances, and even charitable activities undertaken by an ancestor. In some cases, newspapers can also be a useful source of information on emigrants who moved to other countries or traveled back home to remarry. Although these reports can be tricky to search, they are worth the effort.
Obituaries
Obituaries are an important genealogical tool. Not only can they tell you when an ancestor died, but they often record where a funeral took place and the burial ground. They also give you a sense of the community your family belonged to and can provide clues as to whether or not you should look at a particular townland in your research. Some Irish obituary databases help you track down your ancestors' details. Some are free, and some cost a small fee. Many Irish newspapers have been scanned and indexed, which makes them more accessible than ever before. However, not all newspapers have been transcribed, and this can make it challenging to identify specific articles or obituaries. One of the most important sources of information on Irish ancestors is civil registrations, also known as BMDs (births, marriages, and deaths). They are available to millions and give you vital details about your relatives. You can search the records for free online or use a paid subscription site to access even more.
Passenger Lists
When tracing Irish ancestors, passenger lists can be an important resource. They record a person's name, age, nationality, and destination and can provide information about where they came from. These records can also include notes about whether a person died on board or gave birth while at sea or the name of their ship. Passenger lists are a great way to learn more about your Irish ancestors and their journey to America. They are also useful for cross-checking other genealogical sources such as censuses, obituaries, and vital records. The earliest lists only listed a passenger's name and date of arrival, but by the 1840s, these were supplemented with other details such as their age, occupation, nationality, and destination. Many of these documents were handwritten, so it may be difficult to decipher this information. Indexes, however, can make searching for alternate surname spellings easier.
Townland Names
Old newspapers provide a lot of information, especially regarding tracing Irish family history. These old papers can be invaluable in researching your family history, from birth and marriage announcements to obituaries to passenger lists. Besides providing an overview of Irish news, these old newspapers can also help you narrow down the exact location where your ancestor lived in Ireland. They often record street names and addresses, so you can use them to build a picture of your ancestor's neighborhood. To many genealogists, understanding this division is crucial to locating your ancestors' homes in Ireland. All major surveys – including valuation records, censuses, and rural BMDs – are based on townlands, so it's always a good idea to note the townland name for your ancestor alongside any documents showing his address.
Civil parishes are the next level of jurisdiction in Ireland and are the building blocks for many Irish records. Each civil parish contains an average of 24 townlands, and they are the primary source for obtaining Irish land and property taxes and records.
Poor Law Unions are another key territorial division for locating your ancestors' residence in Ireland. They were created in the early 1800s and consist of several townlands. These were later subdivided into District Electoral Districts (DEDs) for taking censuses and are important Irish land divisions for studying valuation records.