The Importance of Doing a Thorough Background Check For Healthcare Workers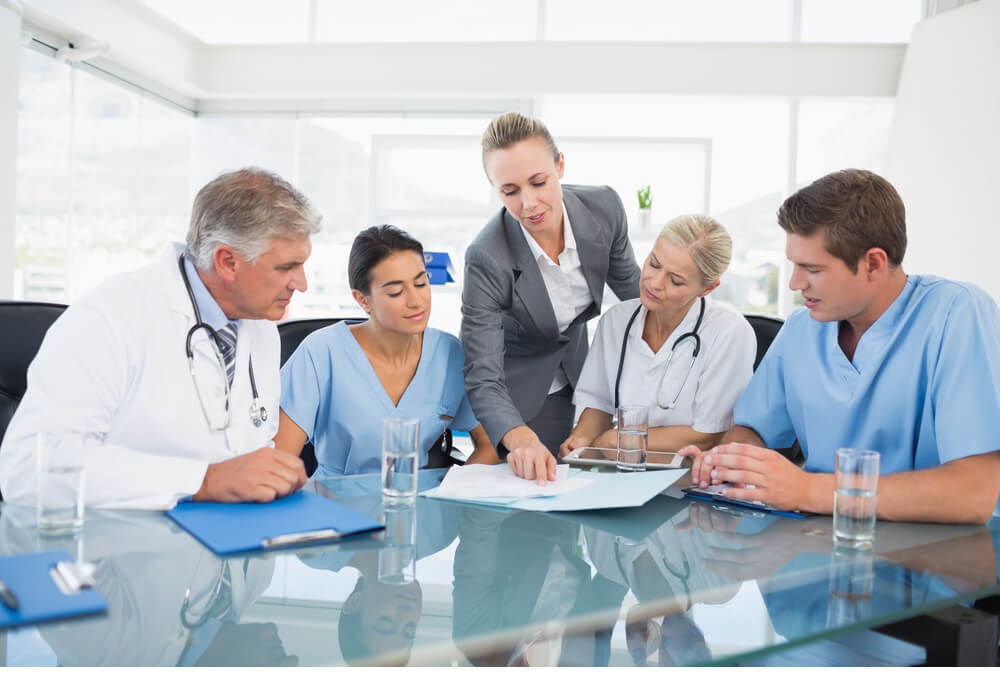 When hiring healthcare workers, it is essential to do a thorough background check on them. Background checks are required by law in most states, although some still do not. They also can protect patients. In addition, background checks are a great way to verify a potential employee's educational and employment history.
Keeping Patients Safe
Conducting a background check is essential to protecting your patients. You should check educational qualifications, criminal convictions, and other information to ensure a potential employee is qualified. You should also perform a drug screening to see if any drugs are present in the applicant's system. Completing a drug screening is especially important in the healthcare industry. Those working in the healthcare industry are exposed to powerful prescription drugs, so you need to know if they have a drug or alcohol abuse problem.
A thorough background check for healthcare workers will reveal red flags and prevent false information. It will also verify a prospective employee's work history, educational background, and licenses. Background checks will also prevent accusations of fraudulent credentialing. Furthermore, a background check will ensure that healthcare workers have the proper education, experience, and credentials. Finally, background checks will help you comply with the best healthcare practices.
Ruling Out Applicants With A Criminal History
Although a private employer is not required to perform a criminal background check, public employers may. For example, public employers may not inquire about a potential employee's past convictions until after they make a conditional offer. Furthermore, employers must consider whether a past criminal conviction is related to the position and whether there are any procedural safeguards in case of a negative outcome. In addition, public employers must give applicants written notice of their rejection and an opportunity to discuss the disclaimer. Criminal histories are also not considered if they are non-conviction, dismissed, or misdemeanor crimes.
However, if the employer wants to use such a policy, they should keep track of all the consultations and research. Furthermore, they should train decision-makers and hiring officials to limit the inquiries to records relevant to the job. It is also important to remember that the information collected about criminal histories should be confidential and only be used for the intended purpose.
Verifying Employment and Educational History
Verifying healthcare workers' educational and employment history can prevent you from hiring unqualified healthcare workers. These records go beyond a resume and a list of qualifications. Hiring someone without a license or certification could have severe legal consequences if you're not careful. Fortunately, professional license search services can help. They contact licensing boards and verify the credentials of healthcare applicants. They can also check for restrictions on the license.
Education verification can prove an applicant's major, school dates, and institution attendance. Depending on school closing dates and degree posting times, the process may take weeks. Education verification also can help weed out applicants who might be using fake academic degrees or diploma mills to puff up their resumes. The process compares an applicant's educational history to the school's official records. It also shows past employment that has led to a dismissal or severe mistake.
Reputational Risk
Reputational risk arises from the actions of employees, contractors, and partners and should be carefully considered before doing business with any individual or organization. Companies can mitigate this risk by having policies and training personnel on those policies. Performing background checks will also help prevent future problems.
Healthcare organizations must be aware of the risks of hiring individuals with criminal histories. These individuals can pose a legal, regulatory, and safety risk to the organization. For example, according to a recent Office of Inspector General study, 92 percent of nursing facilities employ at least one person with a criminal past. This is a problem because healthcare organizations are responsible for ensuring a safe environment for their patients, and a criminal background can harm the reputation of even a small healthcare organization.
Employers must comply with federal and state laws when conducting background checks. Additionally, they must have the applicant's consent before running a background check. If they do not, they are subject to a negligent hiring lawsuit, which can cost millions. Therefore, healthcare organizations must avoid these lawsuits as they can damage their reputation and negatively impact their financial health.
Fines Associated With Non-compliance
Performing a thorough background check of healthcare workers is a vital part of the safety and security of your practice. Without it, you risk injury to your patients and potential fines, and losing accreditation. Whether you have a small or large business, a thorough background check is necessary.
Most healthcare jobs require a postsecondary degree, technical training, or on-the-job experience. Therefore, a thorough background check will show employers whether an applicant has any problems or gaps in employment history. It will also identify any mistakes that the candidate may have made in the past. In addition, a federal exclusion search can reveal whether an applicant has a criminal record or other infractions that may keep them from practicing healthcare.
Healthcare employers should follow a consistent process for evaluating criminal records. In addition, they may need to consider state laws regarding who can work with vulnerable populations.